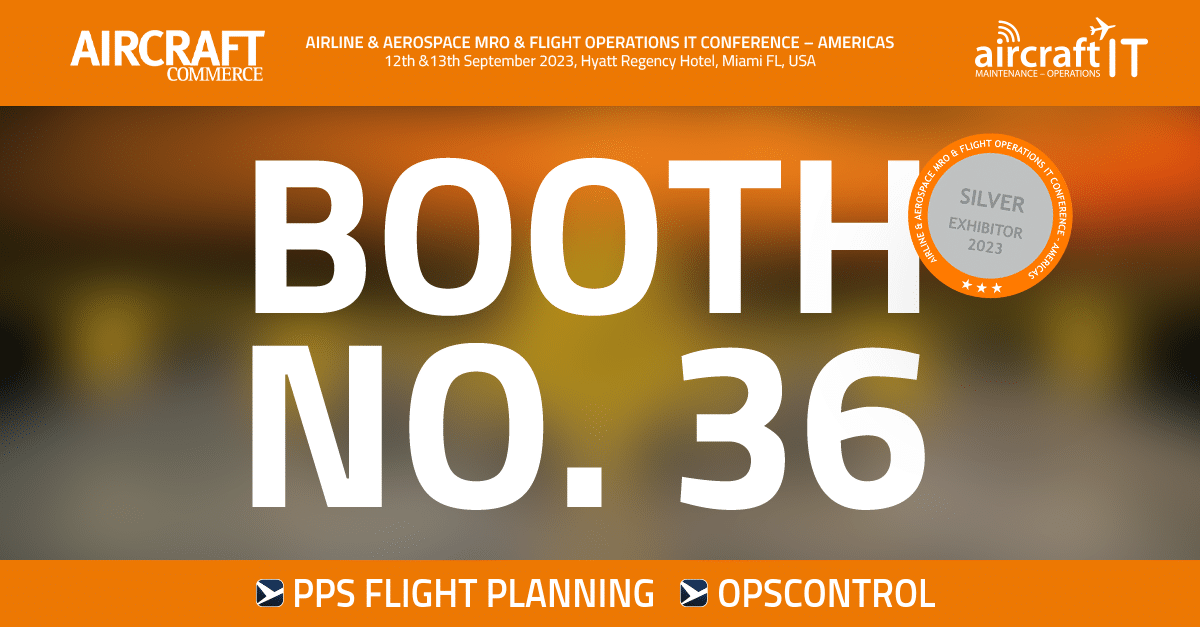 Meet us at the Airline and Aerospace MRO and Flight Ops IT Conference in Miami.
Boost efficiency and situational awareness with worldwide-recognized PPS Flight Planning and OpsControl flight tracking and alerting solutions.
On September 12-13, 2023, we are delighted to invite you to visit AIR SUPPORT at booth no. 36 at the Hyatt Regency Hotel in Miami, FL.
Explore the user-friendly flight planning system
This year we will give you insight to the integrated OCC, route analysis, cost and fuel savings, integrated EFB and how you can an insight our the roadmap of our software solutions and give you the possibility to meet our new staff member.
Go to the official conference website for Aircraft Commerce here >> Airline & Aerospace MRO and Flight Ops IT Conference